ISABELLE, UNE AUSTRALIENNE À PARIS
Claire Nouy - 2014-07-03
L'équipe Nubio, internationale et super-healthy nous inspire beaucoup !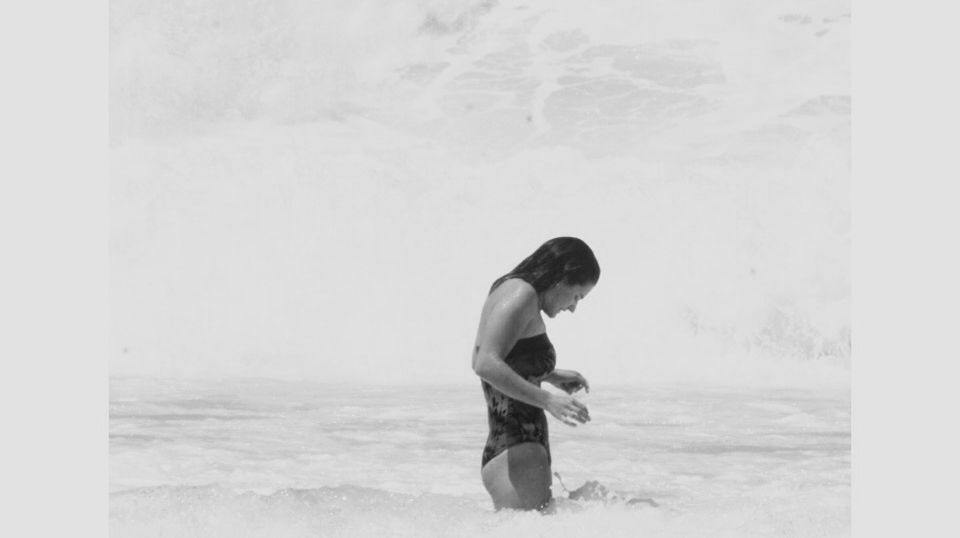 L'équipe Nubio, internationale et super-healthy nous inspire beaucoup ! Cette nouvelle rubrique, l'Atelier Nubio, va a la rencontre de ceux et celles qui confectionnent chaque jour les jus Atelier Nubio avec passion.
Aujourd'hui, nous interviewons Isabelle, notre équipière australienne qui nous a initiées à la technique ayurvédique de l' "oil pulling" !


Who are you ?
Isabelle Webster, Australian. 23 Would be Actress. Atelier Nubio Juice Assistant
How would you describe your outlook on health?
I would describe my approach to health as holistic. A healthy mind and a healthy body are my highest priorities, I feel that there a direct connection between what I put in to my body and how I feel - emotionally as well as physically. I am my happiest, healthiest and most mentally strong when I am consuming loads of greenery - whether lightly blanched, roasted, raw or juiced, plus heaps more fresh and organic fruit and vegetables, quinoa or brown rice and occasional pasta. Grainy, wholemeal bread, and a small amount of ethnically farmed, organic and home cooked meat - fish, beef and some chicken.
For my mental health I practice meditation - 20 minutes of seated and silent vinyasa practise three times a week - but I am aiming to get to 20 minutes morning and evening every day. Exercise wise, I love dancing - contemporary dance and classical ballet - and yoga. Hot yoga is my favourite, but since moving to Paris, it's more like a few sun salutations at home when my boyfriend is out (the tiny apartment doesn't lend itself to my yoga practice!)
When in Sydney I love afternoon beach walks and a swim in the ocean afterwards, to cool down.
Your motto.
This too shall pass.
Your secret to start a good day.
Oil pulling! It's an ancient Ayurvedic practice - I swish a heaped teaspoon of Organic Coconut Oil in my mouth for twenty minutes first thing in the morning while I check my emails, update my blog and/or instagram and prepare my breakfast (porridge or a hot quinoa bowl with a little milk, organic honey and seasonal fruit, with a cup of tea - mint or English Breakfast with milk - my daily caffeine indulgence!) and a green juice. Then I spit it in the garbage bin, rinse my mouth with warm salted water and brush my teeth. It whitens the teeth, combats plaque and bacteria in the mouth as well as drawing the toxins from the stomach and cleansing the body. It took a while to build up to twenty minutes but it's absolutely worth doing. I also use coconut oil as a face and body moisturiser and for cooking - it's great for everything.
Your recipe to glow.
Here's my favourite breakfast smoothie recipe if you'd like to include it...
1 fresh coconut (coconut water and flesh)
1 tablespoon chia seeds
1 tablespoon goji berries
2 tablespoons organic blueberries
1 handful of organic kale
2 handfuls of organic baby spinach (épinards)
1 teaspoon spirulina
A handful of activated almonds
Optional : 1 teaspoon maca powder
Cut open the coconut and scoop out the flesh. Put all ingredients into the blender and blend on high for one to two minutes, serve in a tall glass. Voila!
What do you love in Paris/miss from Australia.
I love the historic beauty of the building facades, the amazing restaurants and cafés particularly in the tenth and the third, summer evenings (I can't believe it's light until 10.30pm! ), the canal Saint Denis, the beautiful street fashion, and the cheek kisses hello.
Australia - I miss the beach the most. The walk along the eastern beaches from Bondi to Bronte and back again on a warm evening, followed by a sauna and a swim at Bondi Icebergs. Bliss.
What is your favorite indulgence?
Shopping! But... a glass of champagne. And really good bread with creamy cheese. !!
Your favorite places in Paris
I love Colette for the Assiette Colette de jour - a plate loaded with seasonal cru vegetables and a couple of pieces of chèvre (and then some serious window shopping upstairs, that shop is always different and always exciting!)
I also love Holy Belly in the tenth because it feels very "Sydney" and they have a beautiful granola and Chai lattes. Delish. The all-vegetarian Cafe Pinson is so beautiful, I've had the Assiette de jour and the Riz "Pinson" and they've both been absolutely delicious. The interior is so calming and relaxing.
Prenez rendez-vous pour une
consultation Holistic Skin™
avec une praticienne holistique formée au protocole Holistic Skin™ au concept store